Drive-Thru/Walk-Up PCR Testing Service
Available throughout Sydney, Newcastle, Melbourne and regional Victoria, the Drive Thru Pre Departure Covid-19 test involves attending a testing clinic to be swabbed by an experienced pathology collector. An RT-PCR test (as per airlines requirements) is then performed at the laboratory to test for Covid-19. Upon completion of your test, certified test results will be emailed to you in PDF format the next day (or possibly sooner) so you can present to your airline for your international flight departure. It is simple and easy.
Why Select Drive thru Testing for your Pre-Flight PCR Test?
Step 1.
Book your test online using our simple booking form.
Print your email confirmation.
Step 2.
Take your confirmation with you to the test at the selected clinic at least 24-48 hours prior to your flight check in. No appointment necessary.
Step 3.
Results will be sent by email 12-24 hours after your test.
Save a digital copy and/or print a hard copy.
Step 4.
Show your negative test result certificate when you check in for your international flight.
You are ready to fly!
How to Book Your Pre-Flight COVID-19 Test
Simply click here to go to the booking form and complete your details including selecting your preferred test location. You will receive an email confirmation which you need to bring to the test.
Clinics and Current Opening Hours
Sydney       Melbourne & Regional Victoria
Opening Hours: Most clinics open 8am-4pm with some open until 8pm. Please check individual clinic locations for exact hours.
Important: Clinic Locations are subject to change. We will advise if you are affected by a change that occurs that affects your booking.
Book Now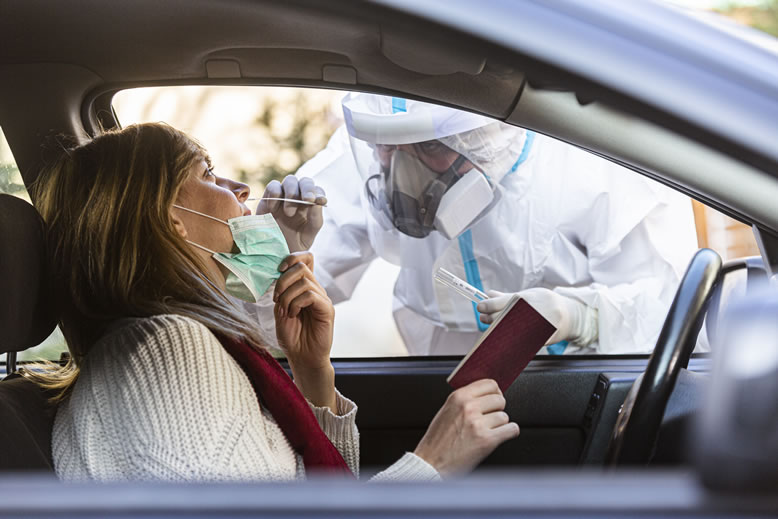 Alternative Pre-Flight COVID-19 PCR Test Options
If the pre departure drive thru test is not suitable, then see our other options below for fast and convenient COVID-19 PCR Tests for travel purposes. All options can be booked online in advance which we strongly recommend.